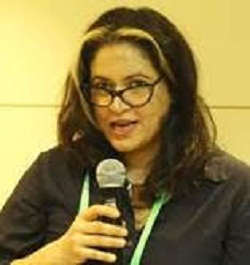 Naomi Hossain is a political sociologist whose research focuses on the politics of development. As of 2019, a Research Professor at the Accountability Research Center at American University in Washington DC, she has also worked at the Institute of Development Studies at the University of Sussex in Brighton, England, and at the BRAC Research and Evaluation Division in Dhaka, Bangladesh.
Her most recent books include The Aid Lab (Oxford University Press, 2017), Food riots, food rights and the politics of provisions (Routledge/Earthscan, 2017), and The politics of education in developing countries (Oxford University Press, 2019).
Cover Price
Discount
Pay Only
1 Year
2 Issues
USD 50
BDT 1500
10%
USD 45
BDT 1350
2 Years
4 Issues
USD 100
BDT 3000
15%
USD 85
BDT 2550
3 Years
6 Issues
USD 150
BDT 4500
20%
USD 120
BDT 3600
Subscribe Now
FOLLOW JGSD VIA EMAIL
Insert your email ID to receive notifications of new JGSD updates of posts from the editors.
Latest Issue